The University has three Workplace Nurseries:
University Nursery at Edwinstowe Close

76 full-time staff places

Clare Grave, Nursery Manager

Tel: 01223 353068 or email

 

University Nursery at West Cambridge

121 full-time places (101 for staff of the University and 20 for University students)

Sammy Frost, Nursery Manager               

Tel: 01223 464227 or email

 

 

Eddington Nursery

125 full-time places (90 for University staff, 10 for University students and 25 for the Community)

Nursery manager to be confirmed

Tel: to be confirmed

 

 
Edwinstowe Close and West Cambridge Nurseries are managed on behalf of the University by Childbase Partnership, and are both currently holding Outstanding grades from Ofsted.
Places at these 2 nurseries are NOT available to College staff, Visiting Scholars or Fellows. For further information on eligibility, see the application process.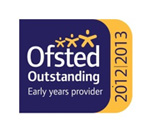 Eddington Nursery is managed on behalf of the University by: Bright Horizons Family Solutions
All three nurseries:
Take children from 3 months to 5 years
Open 08:00 to 18:00, Monday to Friday all year, except for Bank Holidays that fall outside University term time and certain other holiday periods
Provide milk and snacks, a midday meal and tea as well as nappies
Are registered to provide Early Years Funding for 3 and 4 year olds
Charge an hourly rate for late pick-ups