The University has three Workplace Nurseries:
University Nursery at Edwinstowe Close

76 full-time staff places

Clare Grave, Nursery Manager

Tel: 01223 353068 or email

 

University Nursery at West Cambridge

121 full-time places (101 for staff of the University and 20 for University students)

Sammy Frost, Nursery Manager               

Tel: 01223 464227 or email

 

 

Eddington Nursery

125 full-time places (100 for University staff and students and 25 for the Community)

Jemma Payne, Nursery Manager

Tel: 01223 656580 or email

 

 
Edwinstowe Close and West Cambridge Nurseries are managed on behalf of the University by Childbase Partnership, and are both currently holding Outstanding grades from Ofsted.
Places at these 2 nurseries are NOT available to College staff, Visiting Scholars or Fellows. For further information on eligibility, see the application process.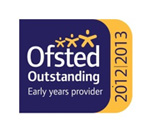 Eddington Nursery is managed on behalf of the University by Bright Horizons Family Solutions
All three nurseries:
Take children from 3 months to 5 years
Open 08:00 to 18:00, Monday to Friday all year, except for Bank Holidays that fall outside University term time and certain other holiday periods
Provide milk and snacks, a midday meal and tea as well as nappies
Are registered to provide Early Years Funding for 3 and 4 year olds
Charge an hourly rate for late pick-ups